How to Update Your Nissan Navigation System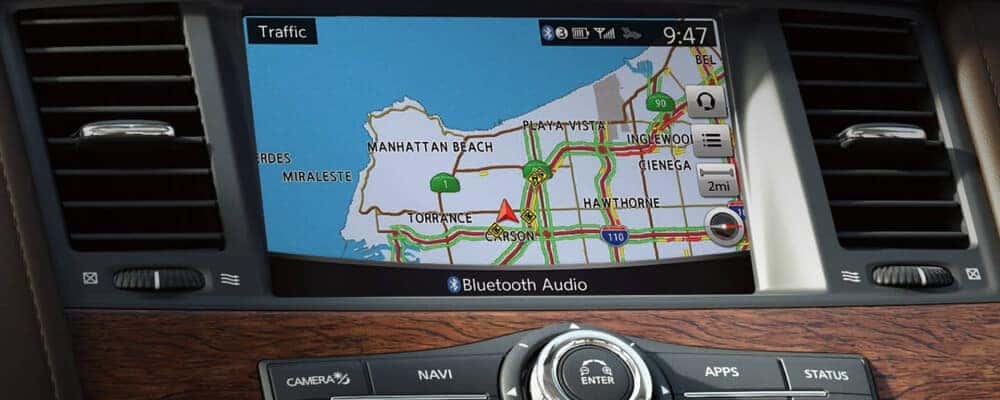 ---
Whether you're driving a new or pre-owned Nissan, you want to ensure its navigation system stays updated so you can always be using up-to-date directions when using it to get around Gulfport and Ocean Springs. Fortunately, learning how to update your Nissan navigation system is easy! Ray Brandt Nissan of South Mississippi has the simple steps for you in the guide below. Read on, and contact us if you have any questions. 
Updating Nissan Navigation with the Map Update Tool
Running updates on your Nissan navigation system isn't difficult, but you'll need to know the specific type of navigation system that is in your particular model year. If you don't know this information, you can refer to this official Nissan guide to find out. 
Next, the Map Update Tool application is available for Vancleave drivers to update their Nissan navigation system as needed, using a USB stick. You can use this tool any time you want to update the saved contacts or locations within your navigation system, but you should also look for the occasional pop-up window on your navigation screen that will notify you when optional map updates are available to purchase, or when a free pre-installed update has occurred within your system. 
To get started, you will first need to click on "Get Updates" underneath your vehicle on the official Nissan navigation update page. From there, select your model year and review the available map updates for your vehicle's navigation system. Then, just follow these steps to update a map in your Nissan navigation system:
On your PC or Mac, open the Map Update Tool application and insert a USB stick.

Select "Map Updates," then click "Update Map" next to each map you wish to update. You can update and download several maps simultaneously. If you want to cancel a download, just click "Cancel."

Once the map has been downloaded, remove the USB stick and insert it into your vehicle's navigation system. At this point, there will be on-screen directions for you to follow to complete the map update.
Contact Us with Questions
If you're having trouble with your Nissan navigation system update, our service department can help. Book an appointment to get started, or call us at 833-208-4224 for assistance. Our technicians have in-depth knowledge of all Nissan technologies and will be able to update your system as needed.